KANNUR – Land of looms and lores
Kannur is one of the northernmost districts of Kerala. It is said to have obtained its name from the ancient village of Kanathur. Some also believe that Kannur is a merge word of two Malayalam words: "kannan" (Lord Krishna) and "uuru" (place) meaning land of Lord Krishna.
With the Western Ghats to its east and Arabian Sea to the west, this land is abundantly blessed with natural beauty. Its natural beaches, hill stations, rivers, backwaters, historical monuments and religious centers make Kannur a much liked destination for tourists.
This district is also the birthplace of many of Kerala's folk art and music. Described as the land of looms and lores, Kannur is known for its hand looms all across the globe. Kannur is also popular for "theyyam" a native ritualistic performing art form which leaves one with is an experience of a lifetime. Details of theyyam
Important Places to visit in Kannur
1. St. Angelo Fort
In a place where colonial flavors run high, St. Angelo Fort is an indelible reminder of that era. It is also known as the Kannur Fort or Kannur Kotta. Situated 3kms from Kannur town, the fort facing the Arabian Sea was constructed in 1505 by Dom Francisco de Almeida, the first Portuguese viceroy of India.
According to the history Almeida in 1509 held Alphonso de Albuquerque, the general who was in line to supersede him, captive here.
The fort later fell into the hands of the Dutch and then the British. The bastions built by the Dutch and lighthouse by the British are key features of the present day structure. The fort is now under the supervision and protection of the Archeological survey of India.
The moat, the strong, the ammunition dumps, the underground jails and secret tunnels stand as reminders of the architectural planning that went into building this military base. This is a perfect location to spend an evening basking in the historical ruminants of an era.
It is situated 110kms from Calicut International airport and 3kms from Kannur railway station.
Timings: 8:00am – 6:00pm (everyday)
2. Arakkal Museum

Arakkal family is the only Muslim royal family in Kerala. The Arakkal Museum is dedicated to preserve the heritage this family, which played a key role in shaping the history of Malabar.
The Durbar hall of the Arakkal Kettu Palace of the Arakkal Rajas has been converted into the museum. This harbor front home to a 16th century dynasty houses century old swords, furniture, artifacts and portraits.
It is situated near St. Angelo Fort and is 117kms from Calicut International airport and 3kms from Kannur railway station.
Timings: 9:30am – 5:30pm except on Mondays
Entry fee: INR 20
Other important museum in kannur:
3. Parassinikkadavu Muthappan Temple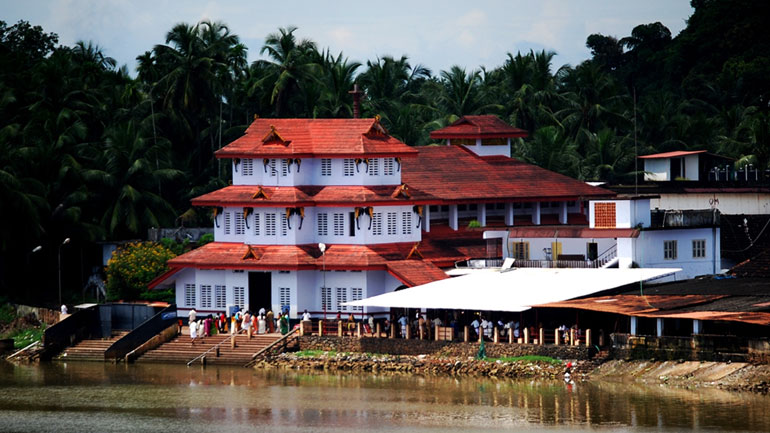 Located at Anthoor, Kannur on the banks of Valapattanam River, Muthappan temple or the Parassinikkadavu Muthappan Temple is unique in every respect. The deity is Sree Muthappan who is a folk deity and not a vedic deity and hence is divergent in its traditions and customs and do not follow the satvic brahminical form of worship unlike other temples in the state. Fish, meat and toddy are the chief offerings to the presiding deity.
The temple welcomes pilgrims from all walks of life irrespective of caste, creed and religion and promotes the idea of "vasudhaiva kutumbakam" – the whole world is one family.
The Muthappan theyyam performed here every morning and evening attracts tourists from all over the world. This temple art form and its charm are never diminishing.
Muthappan thiruvappana mahotsavam is the major festival here, celebrated for 3 days every year during 3rd, 4th and 5th of March.
The temple is located at a distance of 110kms from Calicut International airport and 16kms from Kannur railway station.
Other important temples in Kannur:
Pallikkunnu Mookambika temple
Kalarivathukkal Bhagavathy temple
Sree Sundareswara temple
Kottiyoor Mahadeva temple
Trichambaram Sreekrishna  temple
Annapoorneshwari temple
Mridanga Shaileshwori temple
Peralassery Sri Subrahmanya temple
Sree Raghavapuram temple
4. Munderi Kadavu Bird Sanctuary
Located around 12kms from Kannur town Munderi Kadavu Bird Sanctuary is home to nearly 200 species of birds. This is an ornithologist's paradise as many threatened species of birds also have been spotted here. These 200 species include around 20 varieties of migratory birds. Munderi Kadavu Bird Sanctuary is yet to find its due space on the tourist maps.
Mornings before 11:00 am and evenings after 3:00pm are ideal to spot birds. It is a biodiversity hotspot and part of the Kattampally Wetlands. This is an ideal spot to spend your evenings especially if you are a bird lover.
It is located at a distance of 120kms from Calicut international airport and 12kms from Kannur railway station.
Best time to visit: October – March
5. Muzhappilangad Drive-in Beach

Muzhappilangad beach is the only drive-in beach in Kerala and the longest in India with a stretch of 4kms of shore that is assessable to motorbikes and cars.
The beach is located parallel to national highway 66 between Thalassery and Kannur. This beach has been listed as one of the 6 best drive-in beaches in the world by BBC (Link).
The crescent shaped beach is flanked by black rock formations and coconut groves and is an ideal tourist location especially during winters when international tourists arrive in large numbers.
This beach is also ideal for swimmers because of its gentle waves and shallow waters. It also offers a vast view of the horizon due to its crescent shape. If you are looking for a quiet evening, weekdays are your best bet, though even during the weekends this beach and its sunsets are enticing as ever.
The beach festival celebrated here in the month of April attracts large number of tourists. Adventure sports like paragliding, parasailing etc are also attractions of Muzhappilangad beach.
It is located at a distance of 102 kms from Calicut International airport and 16kms from Kannur railway station
Kannur is a land of beaches and below are a list of them.
Other Important beaches in Kannur:
Kannur beach
Ezhara beach
Payyambalam beach
Kizhunna beach
Thottada beach
Meenkunnu beach
Mappila beach
Baby beach
Palliyamoola beach
Adikadalayi beach
Kanam beach
Chalad beach
6. Kerala Folklore Academy

Kerala attracts both domestic and international tourists seeking to understand and follow the rich cultural and artistic heritage of the land. Kerala Folklore Academy located at Chirakkal, Kannur is an ideal choice for such enthusiasts. Its major objective is to revive, preserve and promote folk performing art forms of Kerala. It also ensures the welfare of folk artists. The academy also houses a folklore library a museum and publication department.
The library houses a huge collection of folk-art traditions of Kerala. This is the largest library of its kind and provides research material for students and lovers of folk art alike.
The museum provides an insight into the deteriorating folk art forms of the state. It has more than 300 artifacts, folk and tribal musical and percussion instruments, farm implements and weapons, photographs etc.
It is at a distance of 135 kms from Calicut International airport and 6.5 from Kannur railway station.
Museum Entry Fee: INR 20 (adult)
                                   INR 10 (college students)
                                   INR 5 (school students)
7. Palalakkayam Thattu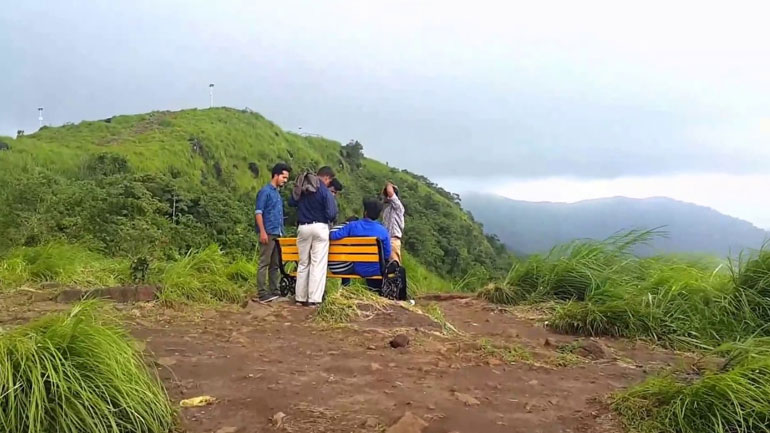 One of the lesser known hill stations, Palakkayam Thattu is situated just about 56 km outside Kannur town. Part of Western Ghats it is at an altitude of 3500ft. from sea level.
It is a paradise for nature lovers and adventure junkies alike. Tourists interested in off road driving and trekking will enjoy the experience. Surrounded by misty mountain ranges and waterfalls, Palakkayam Thattu leaves you with an inexplicable sensation in your heart.
It is situated at a distance 161 kms from Calicut International airport and 56 kms from Kannur railway station.
Timings: 6:00am – 10:00pm
8. Paithalmala
Located at the Kerala – Karnataka border near Kodagu forest, Paithalmala or Vaithal Mala is part of the Western Ghats. It is at an altitude of 4500ft. above sea level. It attracts large number of nature enthusiasts, photographers, trekkers etc.
Trekking trail begins from the foothills through dense forests ending at the grasslands at the hilltop. There is an observatory tower here, offering one with an ever stretching view of more than half of Kannur district. This is a breathtaking experience and worth the trek up here. About 5 kms farther up is where real experience of these hills can be enjoyed.
It is at a distance of 159 kms from Calicut International airport and 39 kms from Kannur railway station.
9. Parassinikkadavu Snake Park

Located at a distance of 16 km from Kannur town, this snake park houses around 150 species of poisonous and non-poisonous snakes. The snake park is dedicated to the preservation and conservation of snakes especially those which are slowly becoming extinct.
The park also has a mini zoo which has a variety of animals, reptiles and birds including endangered species like simhavalan monkey and crocodiles. The snake park consists of 3 snake pits, 15 glass cases and 2 large glass houses for king Cobras. Varieties like spectacled cobra, King Cobra, Russell's viper, Krait etc. can be found here. Non venomous variety includes the pythons. This place attracts a lot of tourists every year who leave with much less of a fear for these creatures of the earth.
It is located at a distance of 127 Km from Calicut International airport and 17 km from Kannur railway station.
Entry Fee: INR 30 (18-80 years)
                  free (children below 18 and adults above 80)
Timings:   9am – 5.30pm (everyday)
10. Thalassery fort (Tellicherry Fort)

Situated in Tellicherry or Thalassery, a town 21 km away from Kannur, Thalassery Fort exuberates history and elegance. The Fort was built by the East India Company in the 17th Century with the support of Kolathiri Raja in order to safe-guard their trade activities. The fort was later strengthened in 1725 when the French occupied Mahe.
Overlooking the sea, Thalassery Fort rises to a height of 10m and is square in shape. Built of laterite blocks, the fort has high, round holed walls and strong flanking bastions. Its massive fortification, intricately carved doors and secret tunnels add to its charm and remind the visitors of a bygone era. After the independence it was house to many administrative departments but now after recognizing its archaeological significance, is under the preservation of the Department of Archaeology.
It is situated at a distance of 94 km from Calicut International airport and 22 Km from Kannur railway station.
Timings: 8:00 am – 6:00 pm
11. Aralam Wildlife Sanctuary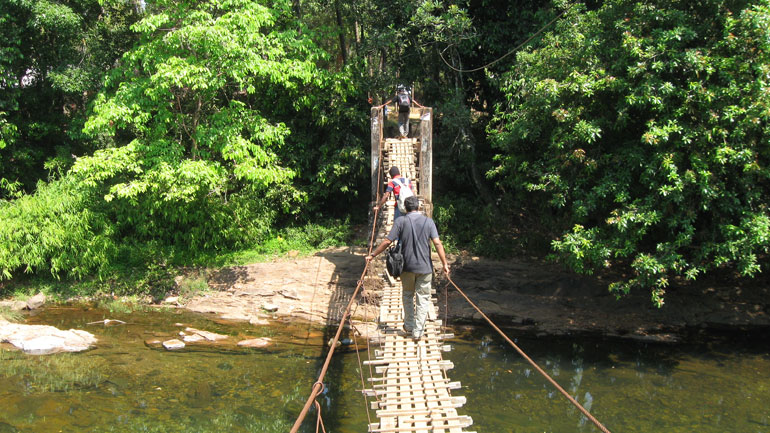 Established in 1984 Aralam Wildlife Sanctuary is the northernmost wildlife sanctuary of Kerala. It spreads over an area of 55 square kilometers and is situated on the western slopes of the Western Ghats continuing into the forests of Coorg in Karnataka.
The highest peak here is Katti Betta which is at a height of 1145 above sea level. The sanctuary houses a variety of flora and fauna endemic to the Western Ghats' tropical, semi evergreen forests. Elephants, Sambar, Nilgiri langur, Hanuman langur, spotted deer, Malabar giant squirrel etc can be spotted here.
It is situated at a distance of 145 kms from Calicut international airport and 66 kms from Kannur railway station.
12. St. Mary's Forane Church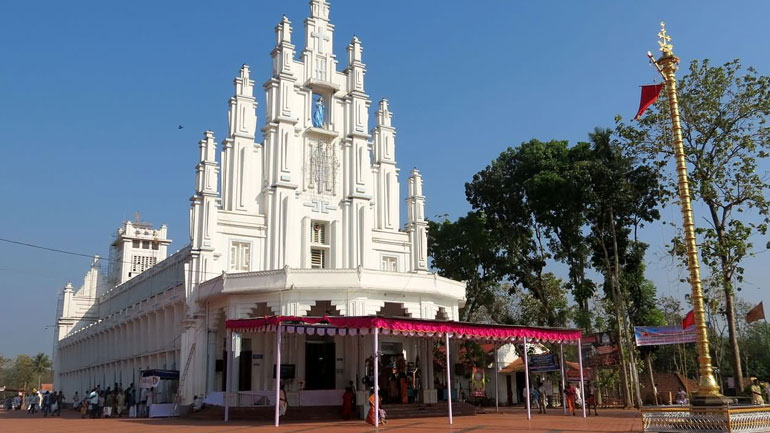 Situated in Edoor town near Iritty in Kannur district St. Mary's Forane Church is one of the oldest churches and Marian pilgrim centers in North Malabar. Established in 1946 this church was rebuilt in 1970 and it attracts a large number of tourists due to its architectural beauty and historical significance.
Also one of the largest churches in Malabar it is constructed in a circular shape with a dome in the centre. One of its special features is that the wooden statue of Jesus here is crucified on four nails.
The church is visited by domestic and international tourists and pilgrims majorly due to the shrine of "Edoor Amma" or Mother Mary present here.
It is located 138 kms from Calicut International airport and 50kms from kannur railway station.
Other important Churches in Kannur:
St. John's Anglican church
Holy Trinity cathedral
Thavam church
13. Gundert Bungalow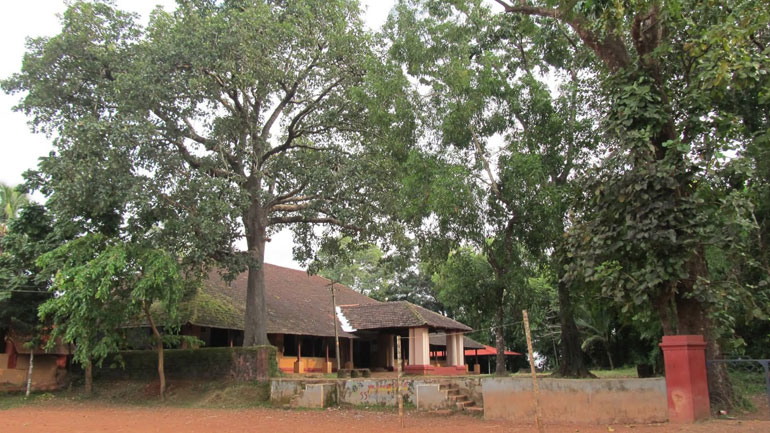 Gundert Bungalow situated in Koduvally, Kannur was house to Dr. Herman Gundert, German missionary, scholar and lexicographer. He lived here between 1819 and 1839. It was here that the first Malayalam dictionary and also the first news daily in Malayalam "Paschimodayam" took shape.
The bungalow lures in tourists mostly due to its historical importance. It is an important stop for literary lovers and history buffs alike.
It is located at a distance of 97 kms from Calicut International airport and 20kms from Kannur railway station.
Timings: 10:00am – 5:30pm