Wayanad
Located in: Kozhikode district
Nearest Airport: Calicut International Airport
Distance From Nearest Airport: 100 kilometres
Wayanad is a district in the north-east of Kerala in India with headquarters at the town of Kalpetta. Comprising of majestic mist covered mountains, spice plantations, fertile cultivated areas and lush green forests, Wayanad is home to several native tribes of this region. The nearest airport to wayanad is Calicut International Airport. Several cabs and taxi services to wayanad are available to reach the city from the airport. We discussed them in detail ahead.
This guide will help you to explore wayanad: Best places to visit in Wayanad
Nearest Airport to Wayanad
The nearest Airport to Wayanad is Kozhikode (Calicut) International Airport at a distance of about 100 km from Kalpetta (Wayanad district HQ).
The bus route is very nice since you get to see a lot of good places on the way. A wide variety of bus operators with multiple bus types operate on this route including Volvo A/C Semi sleeper (2+2), Volvo A/C Multi-Axle Semi-sleeper (2+2), Volvo A/C -Multi Axle Semi-sleeper (2+2).
Plenty of government and private buses also travel between Kozhikode (Calicut) and Wayanad. On an average, Kozhikode (Calicut) to Wayanad travel time is 2 hours.
Several cabs and taxi services are available outside the airport to travel from the airport to other parts of Wayanad. Since Calicut Airport is the nearest airport near Wayanad a lot of facilities are available here for the travellers.
Other nearby airports to Wayanad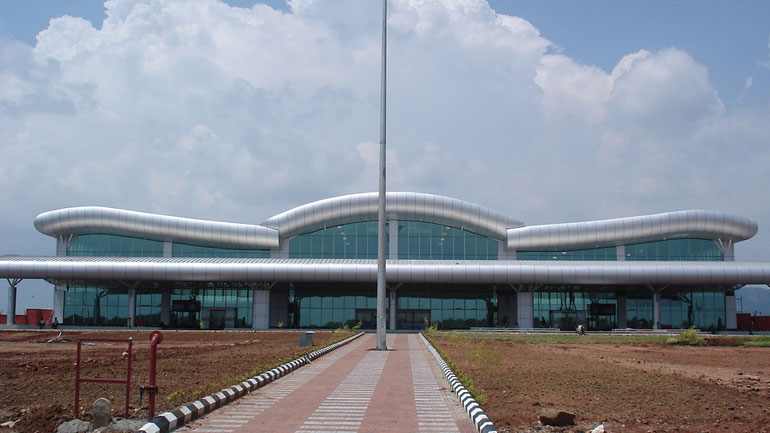 Mysore Airport (with only domestic flights) is approximately 140 km away from Kalpetta and Bangalore international airport is at a distance of approximately 280 km from Kalpetta.
The National Highway- 212 connecting Calicut to Mysore passes through Wayanad. Ooty to Wayanad also can be reached by 3 hours journey, going through the beautiful tea plantations.
Reaching Wayanad from Calicut, Mysore, Ooty, Coorg, Kannur etc. takes only three hours, while Bangalore to Wayanad journey would take close to six hours.