Poovar
Located in: Trivandrum District
Nearest Airport: Trivandrum International Airport
Distance From Nearest Airport: 30 kilometres
Fringed by coconut trees on all sides, Poovar is an ideal place for tourists who want to have an outing. The nearest International Airport from Poovar is Trivandrum International Airport, Thiruvananthapuram, roughly one hour drive from Poovar.
Trivandrum International Airport is well connected to major cities like Bangalore, Chennai, Delhi, Hyderabad, Kochi, Kolkata and Mumbai via flights. The place is pretty much near to the Trivandrum International Airport, just 30 kilometres away. The distance can be easily covered by car.
Nearest Airport To Poovar
Poovar is located at a distance of about 30 km from Thiruvananthapuram. A small fishing island, famous for its golden sand beach, Poovar is well connected to Thiruvananthapuram by road. The best way to reach Poovar from Thiruvananthapuram is by road, a journey of about 40 minutes by car.
The places covered between Thiruvananthapuram and Poovar are Thiruvananthapuram – 12 km -> Kovalam -20 km -> Poovar. On the way, there are several ATMs, rest stops and eating joints. Several restaurants dishing out north and south Indian fare are also present on the route along with many facilities.
The restrooms are clean at most of the places on the way. Several petrol pumps are also available at regular intervals on the route.
A traveller can hire a cab or rent a car to drive down to Poovar, which takes about 40 minutes. This transportation mode is perfect for individuals travelling in groups, with senior citizens and kids. Approximate cost of cab per kilometre varies from INR 10 to 14, depending upon the type of car hired.
Other nearby Airport to Poovar
Approximately 126 km away, Tuticorin Airport (TCR), Thoothukudi in Tamil Nadu may be considered to be the next nearby airport to Poovar. Tuticorin airport is a domestic terminal so very less less chances to get a direct flight to major destinations
Cochin International airport ( Around 260 km )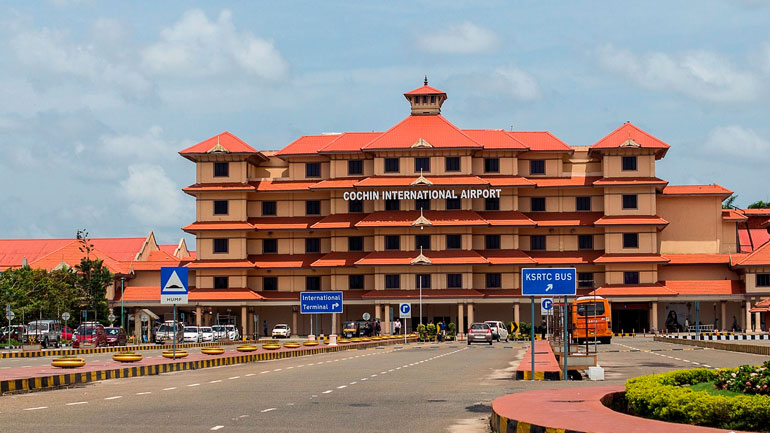 Cochin international airport is the nearby airport other than trivandrum international airport. Which is the most popular one in Kerala with flights to major destinations in India and abroad.