Kumarakom – The True Backwater Destination
Located in : Kottayam District
Nearest Airport: Cochin International Airport
Distance From Nearest Airport: 80 kilometres
Kumarakom is a popular tourism destination located near the city of Kottayam (16 kilometres), in Kerala, India, famous for its backwater tourism. The weather here makes the place more visitor friendly. The airport is just 85 kilometres away from the city, therefore reaching the place is easy :with cabs or cars being the best option. When you are at a new place, it is better to travel by car, especially if it is a popular tourist spot like Kumarakom.
Nearest Airport To Kumarakom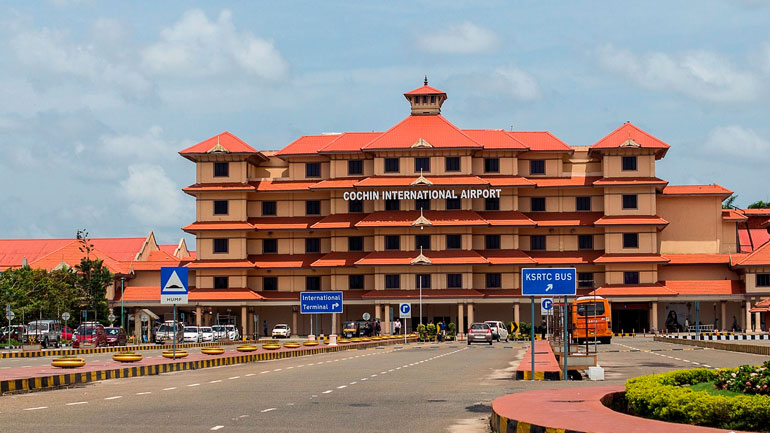 The nearest airport near Kumarakom is Cochin International Airport, which is just 80 kilometres away from the place. The airport is well connected to major cities in India as well as across the world. You can hire private cabs or taxis from the airport to reach Kumarakom. From the airport, it is a ride of approximately one and a half hours journey to Kumarakom.

Cabs and other modes of transports are readily available but the ride in a cab will be preferable for this distance. A cab would cost a traveller about Rs 2500 and that will be a one-time trip. If booking in advance then a token amount of Rs. 500 is to be deposited during booking. There are many online cab forums to help travellers decide.  Availing pre-paid taxis or the online modes of booking a cab helps the customer prevent any inconvenience related to payment later on and is thus suggested.
Other Nearby Airports To Kumarakom

Trivandrum International Airport is the next nearest airport to Kumarakom after Cochin. The airports at Calicut and Coimbatore are also an option. From Calicut and Coimbatore, the journey to Kumarakom is almost five hour while from Trivandrum it is about three hours.