Kovalam
Located in: Thiruvananthapuram District
Nearest Airport: Trivandrum International Airport
Distance from nearest airport: 10 kilometers.
The city of Kovalam is known for the scenic beauty that it offers to the tourist. To say the least, this place is a nature lover's paradise. The Trivandrum International Airport is the nearest airport to the city. It is located at a distance of just 10 kilometers from the heart of the city. The short distance between the city and the airport makes it way more feasible for one to enjoy the place.
Nearest Airport In Kovalam

The Trivandrum airport is located close to the Kovalam city. One can easily avail the services of the cars or the buses from the airport to reach to this exotic destination.
Helpful Resources: Places to visit in Kovalam 
A private car would not take more than 20 minutes to reach the city, depending on the traffic. A bus ride to the place might be an affair of about 30 minutes. However, since a tourist generally carries luggage, it is advised to hire a cab to get to the city without much fuss. The cost of the travel will be something between Rs 300-500, depending on the rush of the day.
Other Nearest Airports: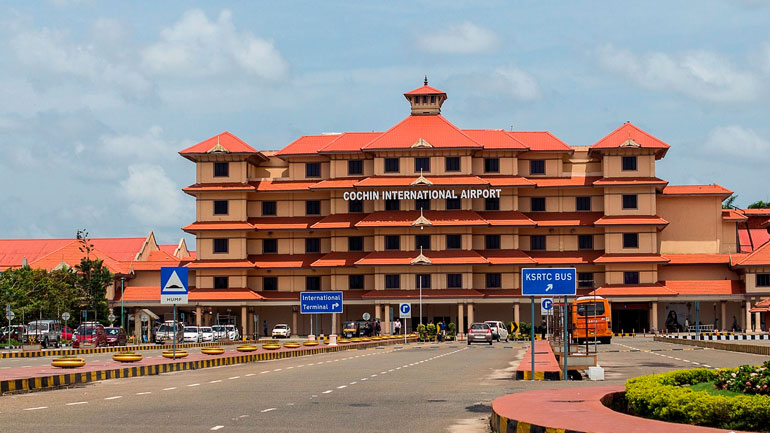 Since the Trivandrum International Airport is close by, people hardly check out the other airports. However, in case one wants to get to the other airports that are close to the city, then the list will include the likes of Cochin International Airport and the Calicut Airport.
The distance between the city and Cochin Airport is 241 km and between the city and Calicut is around 373 kilometers. One can avail the taxi services in kerala from both the airports to reach out to the main city. The car travel would cost anything between Rs 3000 to 5000 and would take approximately 5-6 hours in both the cases.