Alleppey – Venice of the East
Real name: Alappuzha
Located at: Alappuzha District
Nearest Airport: Cochin International Airport
Distance From the Nearest Airport: 83 kilometers
Famous for its backwaters,beaches, boat races, and the scenic beauties, this place can be called a trailer of all that the state offers. This place has something for everyone in a family. This exotic yet charming family spot can be reached at ease from the Cochin International Airport. The international airport is situated at a distance of 83 kilometers. Thus being one of the nearest communication spots to reach Alleppey.
Nearest Airport To Alleppey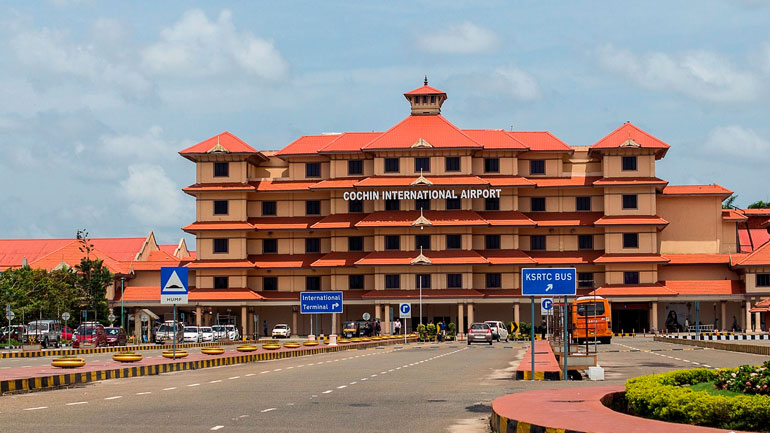 Cochin Airport being at a distance of just 83 kilometers is the nearest airport to the city. It takes roughly between 2-2.5 hours to reach the heart of the city from the airport.
Cabs as well as public transport both ply on the roads of the same and would help one get to the destination. It surely is recommended to hire a cab, so as to reach the place secure and sound.

A cab ride to Alleppey from the airport will cost something between Rs 2000-3000. The rates of the cab depend on the rush of that particular day. However, it can be safely assumed that the price would not be more than Rs 3000.
Other Airports Near Alleppey

Trivandrum International Airport is the next nearest airport, which is situated at a distance of 150 kilometers from Alleppey. Similar to the Cochin Airport, one can get the facilities of both public and private transport here as well. It would take one approximately 5 hours to reach the city.
The traveling cost from the airport to the city would be something around Rs 4500-5500.Although at times the local cab drivers refrain from traveling such long distances, one can then surely avail the services of the online cab merchants, who can help one get to the place.