Munnar is not an unfamiliar name to the seasoned traveler. The mist covered mountains, the unending tea gardens, the winding roads, the spice scented crisp mountain air, all keep calling you back. Once you inhale the intoxicating air of Munnar, it becomes part of your very being, that is the charm of this place.
Spending a holiday in Munnar is a calm and relaxing experience, more so if you decide to choose a secluded tree house for your stay. There are a number of tree house resorts in Munnar. Here are some of them for you to choose from.
1.     Nature Zone Resort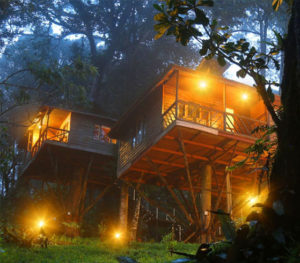 Situated around 8 kilometers from Munnar town, Nature Zone Resort is the perfect blend of comfort and tree- house experience.  Located at a height of 6000m above sea level, the resort is at Pallivasal, on a scenic hillside plantation.
The tree houses are spacious and have a rustic charm to it. They have a balcony that offers some magnificent views of the jungle and the valley.
The resort is designed in an eco-friendly way without posing any harm to nature. The sheer joy of waking up to the chirping of birds and sipping hot coffee and enjoying authentic Kerala food is an experience to savor.
Guests are allowed to roam around the plantations and are also invited to a campfire organized here every evening.
2.     Jungle Jive Tree- House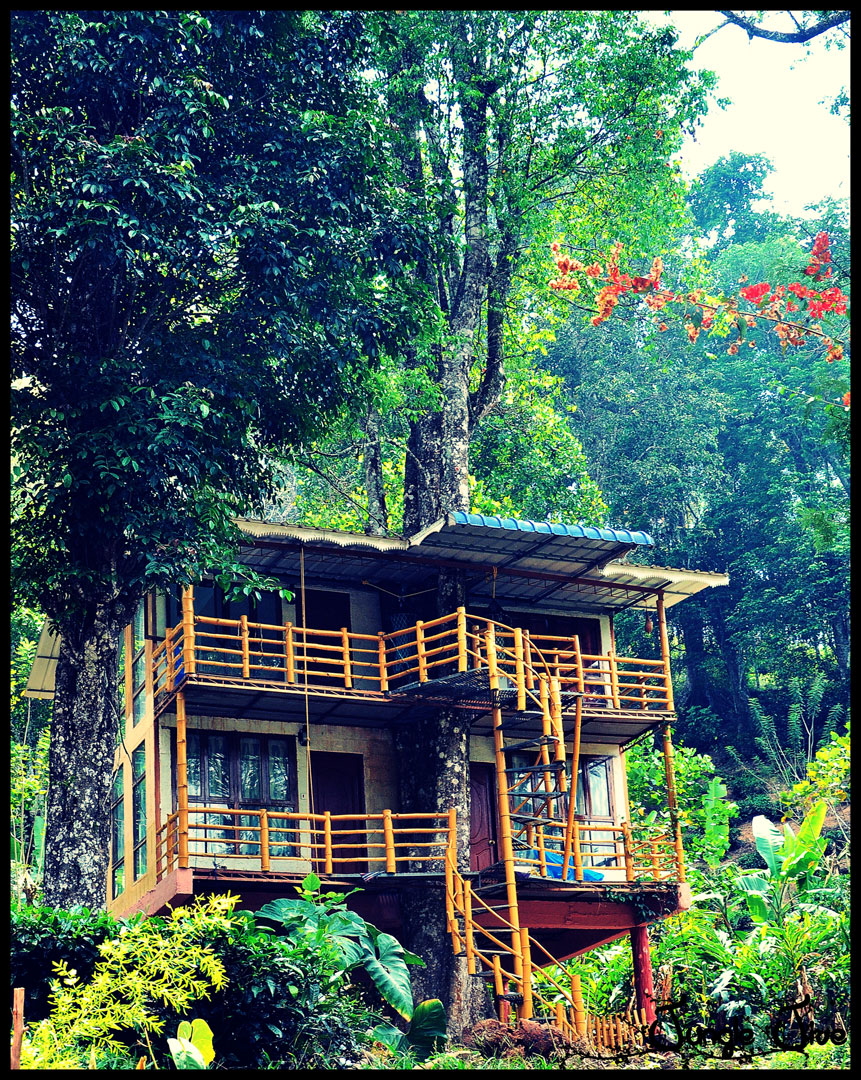 Set in the midst of 15 acre plantation of tea, coffee, pepper and cardamom, Jungle Jive Treehouse is at a distance of 17 kms from Munnar town. This, family run cottage at Devagiri is homely and comfortable.
Jungle Jive is an eco-friendly establishment which suits adventure loving families, romance seeking couples or groups in search of some fun.
The treehouse rooms are neatly organized in two stories to provide a comfort stay for the weary traveler. All rooms have a balcony with seating area where one can relax breathing in fresh air and admiring the beauty of the jungle.
The activities in Jungle Jive includes trekking, jeep safari, fishing and boating in nearby dam, plantation tour, camp fire and barbeque, photography tours, etc
3.     Dream catcher resort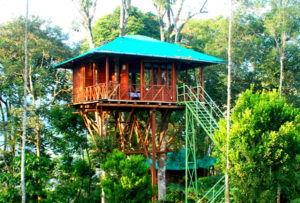 Tree Houses set at an altitude up to 20 to 60 ft from the ground, Tree houses at dream catcher resort are an experience in themselves. Built over 20 acres of plantation in the Bison Valley road near Munnar, tea, cardamom and orange are grown here within the resort premises.
Set at a distance of 22kms from Munnar Dream catcher Plantation resort has 4 unique tree houses each with, modern attached bathrooms with 24 hrs h/c water, 100% power back up, writing table & chair, Intercom, TV, Guest Supplies and balconies.
The guests can also find some relaxing time indulging in an Ayurvedic spa treatment by expert therapists at the resort.
When you stay at the tree house you can also enjoy the activities in the resort including nature tour, spice plantation visits, bird watching, adventure and sightseeing tours, campfire, barbecue, etc.
4.     Ela Ecoland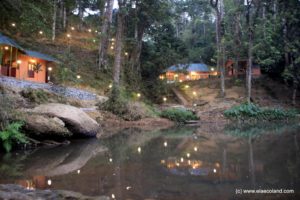 Ideal for the true nature lover Ela Ecoland is a nature resort that offers boutique treehouse facilities. Set at a distance of around 16kms from Munnar town, the resort is tucked amidst deep woods with a river (Kallar) flowing along the premises.
The treehouses are set about 30 feet above the ground level and are built of bamboo with wooden flooring. There is a large balcony with the view of the waterfalls and the flowing river. Only two guests are allowed to stay in the treehouse and children below the age of 5 are not allowed.
The resort also offers a variety of activities for the guests such as local treks, off-road jeep safari, tea factory visit, jeep trek to Virippara waterfalls (located near the property), tribal village visits, etc.
5.     Seven Springs Plantation Resort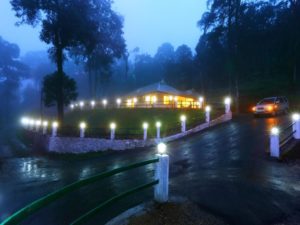 Situated at a distance of around 14kms from Munnar town at  Mankulam Road,  Letchmi Estate Seven springs plantation resort is a luxurious stay.  The tree house not only resonate luxury & comfort, but also rustic charm.
Equipped with all kinds of modern amenities like Led TV, Mini fridge, Coffee/tea maker, luxury mattresses, Inter com & luxury toilets, the management has made sure they deliver on their promise of luxury.
This constructed on a tree at 30 foot height from the ground the balconies provide a breath taking view of the surroundings.
6.     Kaivalyam Retreat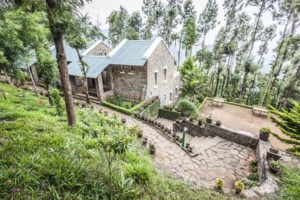 Situated 12kms from Munnar town, Kaivalyam Retreat Treehouse is a unique resort known for its customer friendliness, quality organic food and additional recreational services.
The retreat not only offers yoga classes but also encourage its users to believe and practice holistic living. Here the guests are treated with the age old saying of Athithi Devo Bhava(Guests are equal to god) in mind.
. The rooms are equipped with comfortable bedding, modern showers with hot water, LED TV, telephones, tea kettle, etc. The balcony of the rooms offers picturesque views of the adjacent mountains, valleys and tea plantations.
The food served is vegetarian and the dining space is informal encouraging guests to interact with each other.